My favourite season..
Just been out for a walk in the September sun and enjoying the beautiful colours.
I love this time of year.
The summer was great. First I made a trip to Barcelona. I really like that city. And then off course, I played some, mostly round Stockholm but also up north.
In July I got the privilege to play at "Countrygalan" (a country/pop festival) at Skansen, and also in my home town Örnsköldsvik. That was fuuuun..
Great artists performed at the festival; Tommy Körberg, Martin Stenmark, Sarah Dawn Finer and Mats Rådberg. And a nice bunch of celebrities from The US;
Tommy Cash – brother of Johnny Cash, Billy Swan – wrote the song "I can't help", James Burton – you can read about him in my latest blog. We met at the Peavey Awards,
Charlie McCoy – a legendary harmonica player. Played together with Bob Dylan, Dolly Parton, Elvis, Roy Orbinson… and last but not least
Chip Young – a famous Nashville producer.
So, I was in good hands!!! Thank you guys for a great festival.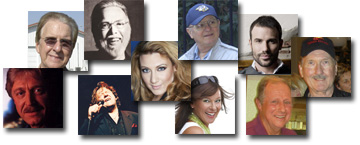 Now I'm sitting at the local café "Skvallertorget" (Gossip square) out in the September sun and having my favourite lunch, salmon salad, and writing some lyrics for my next hit song .
Life is gooood.