Last week I visited Iceland for the first time. Wow. What a cool country! A real viking landscape, if you know what I mean. With bare fjeld and the hot springs.
Reykjavik is really pretty. The food.. OMG! So good.
But the reason for my visit was not food ;). One of my songs (written together with Marcus Frenell and Maria Björk) was competing in the Eurovision Song Contest in Iceland! The song is called Nótt. In English "Slow down".
The very popular Icelandic singer Yohanna is the artist and she preforms the song excellent. She has a beautiful voice. Last year she came second place with the song "Is it true".
And guess what? She made it to the final! Hurray! February 12 is the big final in Iceland.
I dooo hope she will win! I wanna go to Germany…
Eurovision Song Contest 2011 – here we hopefully come!
Go Yohanna, go, Yohanna!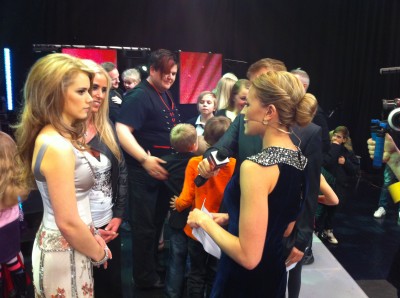 Here you can listen to the song (both in Icelandic and English), read about Yohanna and the ESC
http://www.esctoday.com/news/read/16549?id=16549&offset=27
http://poplight.zitiz.se/blogg/schlagerman/esc-2011-vecka-2-yohanna-en-glaedjesprutande-vulkan